To go to the websites shown below
just click on the image or logo
---
the 'OurWatch' Website
We could spend a lot of time recreating the wheel, however, this site contains a lot of useful information. Including a postcode-finder to help locate your nearest scheme
---
Immobilise - the UK National Property Register
Create a FREE private and secure portfolio of all your personal property.If your phone, bike, computer or any other registered item is lost or stolen, use Immobilise to instantly tell police, insurers, and the second-hand trade. These actions help greatly in the recovery of your property and capture of thieves


---
Police UK - National website
Visit this website and enter your postcode, town or street name to get street-level maps and data about policing, and details of your local policing team and beat meetings

---
Wiltshire Police Website
Wiltshire Police was formed in 1839 and has a unique place in the history of policing. The Force is responsible for policing the county of Wiltshire and borough of Swindon in South West England with some 2000 police officers and police staff working round the clock

---
Action Fraud Uk
ActionFraudUK provides a central point of contact for information about fraud and financially motivated internet crime. If you've been scammed, ripped off or conned, there is something you can do about it - get in touch with them

---
CRIMESTOPPERS
The Crimestoppers vision: For everybody in the UK, and everybody who knows anything about crimes that affect the UK, to know and trust Crimestoppers and for us to make sure we have the capability to receive the information from them: Passing it to the appropriate law enforcement agency, guaranteeing the security of the caller, through anonymity.

---
GOV.UK - CRIME AND POLICING
This site replaces the old 'Directgov'site, making all the government services and information easier, clearer and faster to find. This link will take you straight to the Crime and Policing section where you will find many relevant and clearly indexed sub-sections for this topic
---
OFFICE OF FAIR TRADING
The OFT's mission is to make markets work well for consumers. Markets work well when businesses are in open, fair and vigorous competition with each other for the consumer's custom.

---
WILTSHIRE COUNCIL
---
THE WILTSHIRE BOBBY VAN TRUST
The Wiltshire Bobby Van Trust (WBVT) provides a home security service for elderly, vulnerable and disadvantaged people throughout Wiltshire. The charity operates two Bobby vans that provide mobile workshops for Bobby operators.

---
AGE UK - HOME SAFETY AND SECURITY
Click the logo to go to the Home Safety and Security section of the Age UK website. With information and advice about crime prevention, bogus callers, noisy neighbours and much more besides.
---
CRIME CONCERN
Crime Concern UK specialise in Community safety for the public sector and loss prevention and building security for the private sector.

---
ABS - THE HOME SECURITY AND SAFETY WEBSITE
The introductory focus of the website is to educate the public about door security with a rise in forced entry against the vulnerable euro cylinder lock. We have worked with the Police in our home town of Brighouse to develop the ABS snap secure lock which has become the highest accredited and most effective and proven way of upgrading door security to combat against lock snapping break-ins.

---
TOWERGATE INSURANCE
Towergate Insurance, the home insurance provider for Neighbourhood Watch. If you are looking for a competitive quotation or would like cover for a home that slightly differs from the 'norm', we can provide you with what you need. You don't have to worry as we cater for a range of different properties, whether it is a holiday getaway or even if your home is unoccupied for long periods at a time.

---
SOFT OPTIONS
Soft Options is the company which sponsors the Wiltshire Police Community Safety Packs. They are a local family run business, specialising in water treatment for over 30 years. Based in Marlborough (01672 521123)
---
Powered by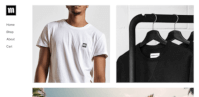 Create your own unique website with customizable templates.