NEIGHBOURHOOD WATCH ROLES
The following lists the basic tasks which Scheme Coordinators, at various points in the NHW network, are asked to address. As with any voluntary undertaking, while there is a minimum which is required if the system is to function at all, no-one should feel under any pressure to do more than this. However, many co-ordinators want, and are able, to do more so some additional possibilities are listed below the basic roles to illustrate what else could be done if desired.

---
The Scheme Coordinator

A Scheme Coordinator (SC) is the foundation of the NHW network and acts as the focal point for the 12 -15 (on average) households in their Scheme.
The basic tasks asked of them are as follows:-
Keep an up-to-date list of their members contact details and inform their Area Coordinator (AC)

Pass on information e.g. NHW Newsletters and warnings about crime to their members

Pass on any ideas, comments or concerns from their members to their AC, or CPT if no AC in post.

IF there is no AC for their Scheme, to register membership with the W&SNHWA (to facilitate communication and obtain Public Liability Insurance cover for Scheme members (assistance and advice available from W&SNHWA))
Scheme Coordinator Additional Possibilities (discretionary)
Welcome new neighbours and offer them an opportunity to join the Scheme

Encourage more households to join the Scheme or set up one of their own

Maintain the Scheme's NHW signs

Maintain regular contact with members to find out about their concerns etc

Keep members interested and informed for example by generating and distributing a local newsletter and other publications. The CPT will help by providing relevant information.

Ensure that all members have current NHW and crime prevention literature

Develop an effective means of internal communication for gathering and disseminating information, ideally using a cascade system based on telephone or personal contact (NB. E- mail can be used without the need for a cascade approach).

Maintain contact with the local CPT and the NHW AC, passing on any information they receive as soon as possible.

Encourage others to record details of and report incidents/suspicious events. Set up 'Call a Friend' schemes (groups of local neighbours who keep a particular eye out for a vulnerable household)

Look after neighbours, especially the vulnerable Encourage members to secure their homes effectively against burglary and theft

Encourage neighbours to let others know when they are away and advise about how to make homes look lived-in at all times

Encourage members to note the serial numbers of their electrical items and security mark their property using the post-coding system.

Monitor and evaluate the Scheme's achievements and reporting these back to the community.
---
---
ARE YOU IN THE ASSOCIATION? (existing scheme coordinators)

We have introduced the new NHW register which, in conjunction with Wiltshire Community Messaging, allows us to maintain contact with our members at all levels, regardless of any active schemes in their area. To find your local scheme or if you have any queries/would like to set up a scheme, please contact us
here
Powered by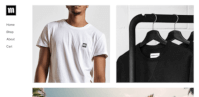 Create your own unique website with customizable templates.