THERE IS AN URGENT REQUIREMENT
TO FILL THE CRUCIALLY IMPORTANT POSITIONS OF
COMMUNITY AREA COORDINATOR
---
the community area coordinator
The Community Area Coordinator (CAC) acts as the focal point for around 15 or more NHW Areas (on average) across, for example, a market town and its surrounding villages. Their existence really makes a difference in the ability of the Police and the W&SNHW Association to communicate efficiently with all NHW members.
The basic tasks asked of CACs are as follows:-
Keep an up-to-date list of their Area Coordinators' (AC's) contact details and inform the CPT of any changes

Pass on information e.g. NHW/CPT Newsletters and warnings about crime to their ACs, also any ideas, comments or concerns from their ACs to Community Policing Team (CPT)

Take an active interest in WNHW Association matters

Arrange regular meetings with Area Coordinators & invite CPT to attend.

These tasks will also benefit from the CACs attendance at meetings organised by the WSNHW Association.

Liaise with neighbouring Community Area Coordinators

Ensure that every Scheme is registered - directly or through ACs - as a member of the WNHW Association to facilitate communication and obtain Public Liability Insurance cover for Scheme members when on NHW business
---
---
Community Area Coordinator Vacancies

Please contact Amanda Clarke or the Association (email above) if you are interested in this role, or for further details
Powered by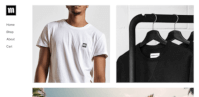 Create your own unique website with customizable templates.