THERE IS AN URGENT REQUIREMENT
TO FILL THE CRUCIALLY IMPORTANT POSITIONS OF
AREA COORDINATOR
---
NEIGHBOURHOOD WATCH ROLES
The following lists the basic tasks which Coordinators, at various points in the NHW network, are asked to address. As with any voluntary undertaking, while there is a minimum which is required if the system is to function at all, no-one should feel under any pressure to do more than this. However, many co-ordinators want, and are able, to do more so some additional possibilities are listed below the basic roles to illustrate what else could be done if desired.

---
---
the area coordinator
The Area Coordinator is the next level in the NHW network and acts as the focal point for around 8 to 10 Schemes (on average). Their existence really makes a difference in the ability of the Police and the NHW Association to communicate efficiently with all NHW members.
Without them, County-wide NHW communications would have to go direct to all 3000+ Scheme Co-ordinators (SCs). The basic tasks asked of ACs are as follows:-
Keep an up-to-date list of their SC's contact details and inform their CPT of any changes

Pass on information e.g. NHW Newsletters and warnings about crime to their SCs

Pass on any ideas, comments or concerns from their SCs to the CPT and/or CAC as appropriate.

Ensure registration as a member of the WNHW Association to facilitate communication and obtain Public Liability Insurance cover for Scheme members when on NHW business
These tasks will be facilitated by the ACs attendance at meetings.
Area Coordinator Additional Possibilities (discretionary)
Arrange regular meetings of their Scheme Coordinators

Help to find new or replacement Scheme Coordinators

Keep abreast of local crime, filter information and pass it to the CPT

Provide support to help their Scheme Coordinators develop & implement their ideas Attend meetings as appropriate

Liaise with neighbouring Area Coordinators

Develop an effective means of communication for gathering and disseminating information

Ideally using a cascade system based on telephone or personal contact (NB. E- mail can be used without the need for a cascade approach).

Represent Schemes at e.g. local Police forums/briefings and in the Association
---
Powered by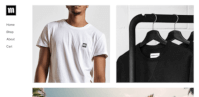 Create your own unique website with customizable templates.