WHAT IS NEIGHBOURHOOD WATCH?

NEIGHBOURHOOD WATCH has the biggest voluntary membership of any UK organisation, growing since the introduction of the first Scheme at Mollington, Cheshire in 1982 to the current total of over 165,000 Schemes covering up to 25% of all households.
Behind its success lies the simple fact that getting together with neighbours and working with the Police can help solve and deter local Crime and Anti-Social Behaviour and remove the fear and feelings of powerlessness they can engender.
NEIGHBOURHOOD WATCH SCHEMES CAN
Cut Crime and Disorder and the opportunities for them

Help reassure those who live in fear of Crime and Anti-Social Behaviour

Encourage neighbourliness and closer communities
HOW DOES THE NEIGHBOURHOOD WATCH SYSTEM WORK?
The system is based on Schemes which vary in size from just a few houses to whole estates: In Wiltshire the average size is around 15 households.
Basically, members simply agree to be alert to signs that criminal or anti-social behaviour is or might be taking place in their locality and to warn each other and the Police.
Many Schemes do more, meeting regularly to discuss issues and/or to learn about local crime trends and ways and means of combating them. Local Police (in the form of Community Policing Team representatives) will often attend: many produce regular NHW Newsletters on a monthly or quarterly basis which Scheme Co-ordinators circulate to members. The Scheme Co-ordinators are members who have agreed to act as the contact point for their Scheme and usually determine, by their degree of enthusiasm, how active members are beyond the basic task of watching and reporting.
Wherever possible, NHW Schemes are grouped under Area Co-ordinators - covering on average 25 Schemes each in Swindon and just over 7 elsewhere in Wiltshire - who play a similar role with respect to Schemes as Scheme Co- ordinators do with respect to Scheme members.
The Police may liaise through Area or Scheme Co-ordinators, depending on the issues involved and other circumstances, relying on the voluntary NHW network to disseminate information as appropriate.
WHAT TO DO NEXT

If you are interested in hearing more about Neighbourhood Watch or would like to
Join the NHW Schme as a member only

Set up a local Watch Scheme

Volunteer to be a NHW Scheme Coordinator

Volunteer to be a NHW Area Coordinator
Then contact your local Community Policing Team, or
Email the WNHWA
Feel free to browse through any of the pages on the website - it will give you an idea of some of the work we do. We are ALL volunteers, from every Neighbourhood Watch Coordinator to the members of the committee, and we are always looking for more people to join us.
---
---
THE WILTSHIRE NEIGHBOURHOOD WATCH ASSOCIATION

The NHW organisation is in effect a Partnership between the Police and the large network of volunteers in many schemes across the county.
While the system essentially works on a local level as described above, it became clear a few years ago that there were issues being raised about the way the system worked and how it might best respond to change which would be most efficiently addressed on a County-wide basis.
For example, the Police were keen to know what common problems volunteers were experiencing so that they could address these in a co-ordinated rather than piecemeal manner.
Some volunteers, on the other hand, were keen to link up with others across the County to share experience and good practice and to play a wider role in assisting the Police to administer the NHW network.
They were also aware, from other Counties, of the possibilities of attracting sponsorship and even charitable status for an appropriately established organisation with such aims and objectives.
As a result the Police and interested volunteers worked to set up a County Neighbourhood Watch Association to meet these objectives.
It was formally constituted as the Wiltshire & Swindon Neighbourhood Watch Association (W&SNHWA) in July 2004 and an initial open meeting, attended by the Chief Constable, was held in March 2005 and inaugural AGM on 31st March 2006 at which the Association's Officers were elected. The name is being updated in 2016 to 'Wiltshire Neighbourhood Watch Association' to facilitate changes and updates nationwide
Effective communication down to Scheme level remains our biggest challenge and we are pleased to say the police and potentially other local authorities) have teamed up with us to implement 'Community Messaging' which is now available
Registration with the WNHWA also brings with it Public Liability Insurance cover for Scheme members in undertaking their NHW duties.
---
---
TOOLKITS
Toolkits are available from the OurWatch website (click on the logo).
They are free to download and are intended to inform and guide you, whatever your level of involvement with NHW. Even if you are not a member, you may find these useful.
---
PUBLIC LIABILITY (PL) INSURANCE
Neighbourhood watch and all registered Watch Schemes are covered by Public Liability Insurance, as provided by Towergate Insurance company. This has been arranged through the NHWN (Neighbourhood and Home Watch Network). Click on the logo to find out more
---
---
FUNDING AND SPONSORSHIP
The Association relies on private sponsorship to cover the cost of specific activities. Any company wishing to offer sponsorship to the Wiltshire Neighbourhood Watch Association should contact the Association
here
Wiltshire Police

The Association has received excellent backing from the Wiltshire Police including time given by individual police members outside of their normal Police commitments.
Website:
Wiltshire Police
---
Powered by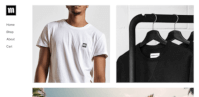 Create your own unique website with customizable templates.