YOUR INFORMATION PACK
Wiltshire Constabulary has brought together a number of useful leaflets and other items as a reference kit for new Neighbourhood Watch members. Our grateful thanks go to the sponsors of these packs,
Soft Options
Listed below are some of the items you may find in your pack. The contents vary from time-to-time due to availability and updating of brochures and information, so if something is missing, please ask if it is still relevant. If you have something extra, that's a bonus!
Either way, let us know via the 'Contact Us' page and we will update this list
(HO = Source - Home Office)
---
Pack contents

Contact sheet (This should be supplied by your Scheme Coordinator)

Community Action Against Crime (HO)

Incident Report form (HO)

Peace of Mind (HO)

999 / 101 small card (HO)

NHW yellow round sticker (HO)


Powered by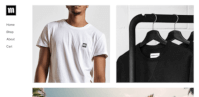 Create your own unique website with customizable templates.